For 30years, TMP Direct has been offering custom solutions to its clients in support of customer acquisition and retention goals. Each program is unique and expertly designed to fit the needs of our clients. TMP Direct provides a wide variety of services including Customer Care, Sales Support, Fulfillment and Inbound &Outbound Multi-ChannelSolutions with 24 x 7 service in both dedicated and shared agent environments. TMP Direct also offers a full suite ofweb services including ourSocial Media Solution, webWATCH, eCommerce platforms, and web portals.
Customer Care Customers, once youve got them, you need to do everything possible to continue to keep them happy and loyal to your brand. TMP Direct provides an entire suite of high touch customer care services to ensure this happens.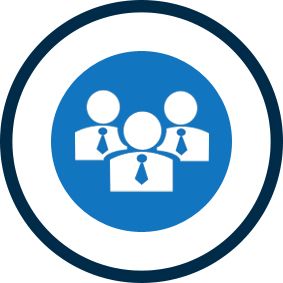 Sales Support Bottom line, youre looking for more sales. TMP Direct supports the sales process by qualifying leads and feeding your sales channels with the data and materials they need to close sales.
Inbound More than 90% of the time, TMP Direct Representativessupply the information or resolve problems on the first contact. We support every communication channel, increasing your opportunity to talk to a customer using their preferred method.
Outbound We handle a broad range of lead generation and lead qualification projects, such as database contacts, lead management, customer satisfaction, mystery shopping, trade show leads, surveys, appointments and more.
Fulfillment & Distribution With 5 locations nationwide as well as a partner in Europe, TMP Direct fulfills over 98% of all orders in less than 24 hours with accuracy levels greater than 99.9% with access to a global network.
Social Media TMP Directs webWATCH helps our clients better understand the social landscape. Using an industry leading tool, TMP Direct Social Care Representatives monitor the internet to continuously engage your customers and protect your brand.
E-Mail & Chat Our i3 Interactive Intelligence multi-channel communicationsystem allows emails and chats to queue and route to Representativesusing proficiencyand skill assignments, same ascalls. 100% of allinteractions are recorded and used as part of our on-going quality assurance program.

TMP Direct will never make your contact information available to any other entity without your permission.